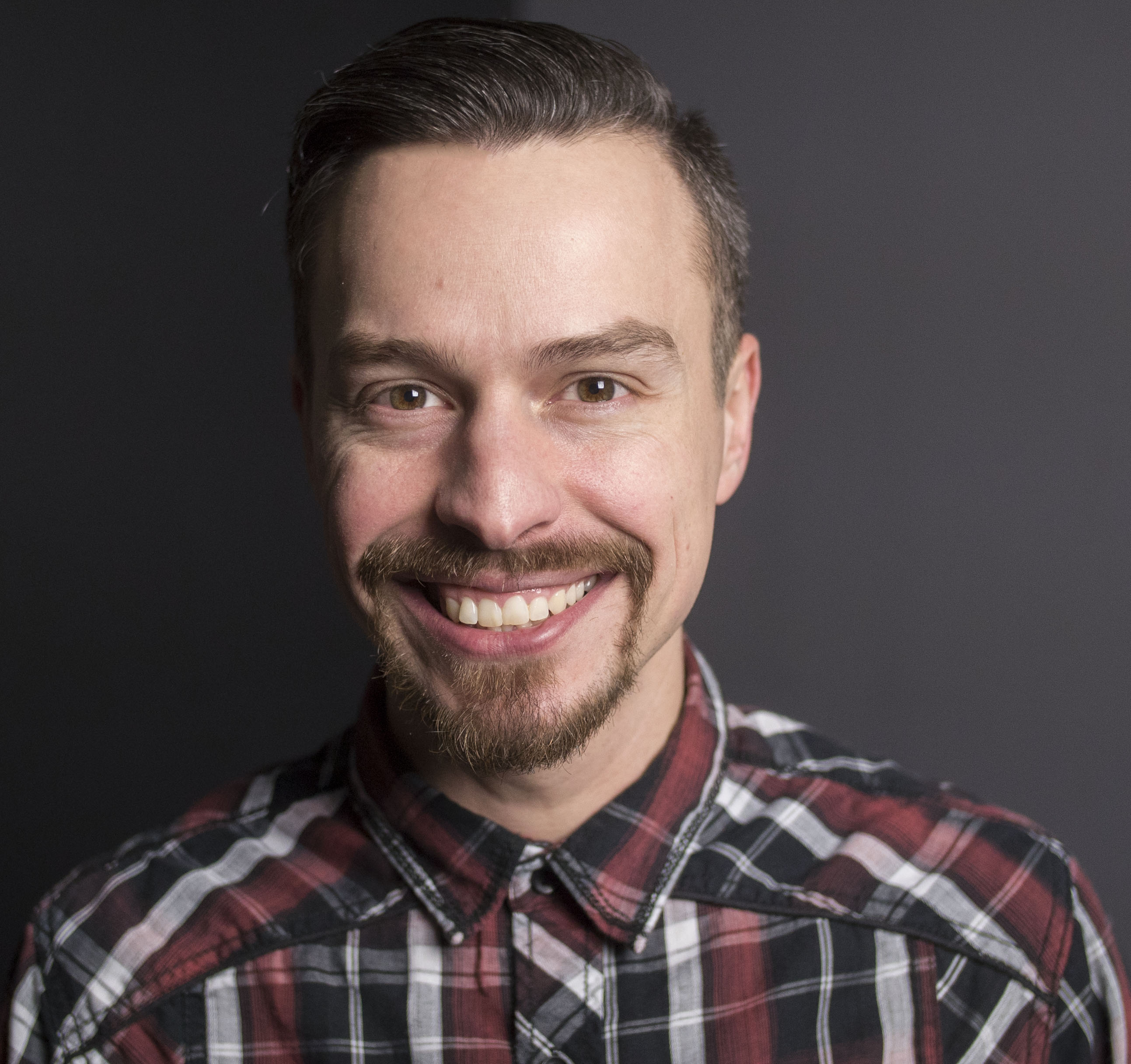 Chris Priestley
Lead/Preaching Pastor
Chris was born and raised in Charleston, WV, where he served in youth ministry for seven years. In 2008, he married his highschool sweetheart, Laura, and moved to Morgantown. When he's not working, Chris can be found on a skateboard downtown, at a local show, or skating the Mon River Trail with his wife. 
 
Favorite Music: Jimmy Eat World, Death Cab for Cutie, The Apprentice, The Forecast, Lecrae, The Devil Wears Prada
Favorite Books: Don't Waste Your Life by John Piper, Cat and Dog Theology by Bob Sjogren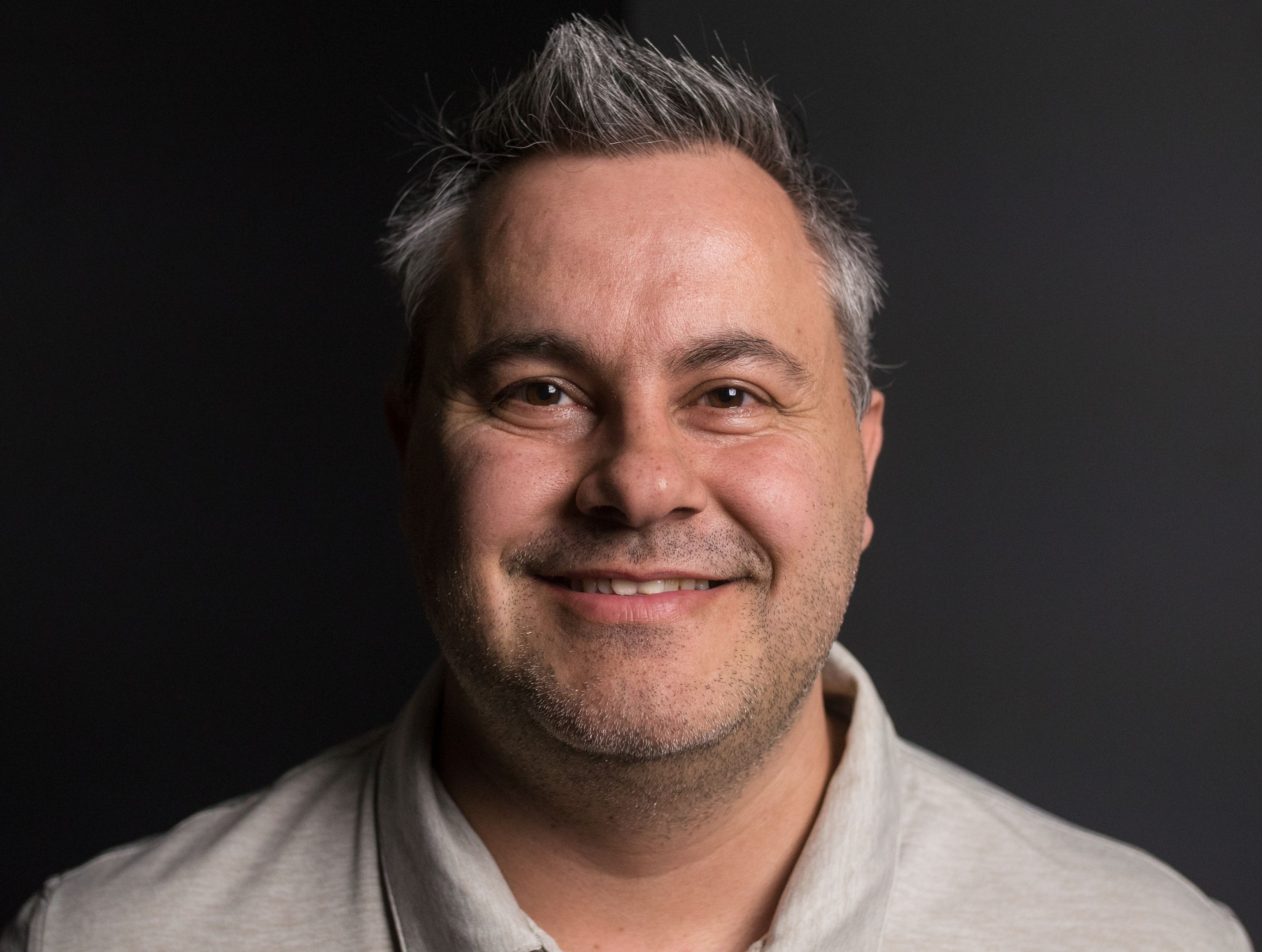 Chatto Hill
Pastor of Member Care
Chatto was born in Seattle,WA. He grew up a military brat overseas. In 1998, he married his wife Amanda (WV native). Together they have three daughters Jiyell, Danyell & Jazmin. Chatto and his family moved to Fairmont in 2010. Chatto loves nights out with his wife as well as his daddy-daughter date-nights. He also likes snowboarding, guitar & laughter.
Favorite Music: Everything but country and opera. Music must be on for him to function. Mostly rap, ska, worship, pop, alternative and gospel.  Favorite Books: Foxe's Book of Martyrs, A Light in the Attic, How People Change, Gospel-Centered Life, Gung-Ho!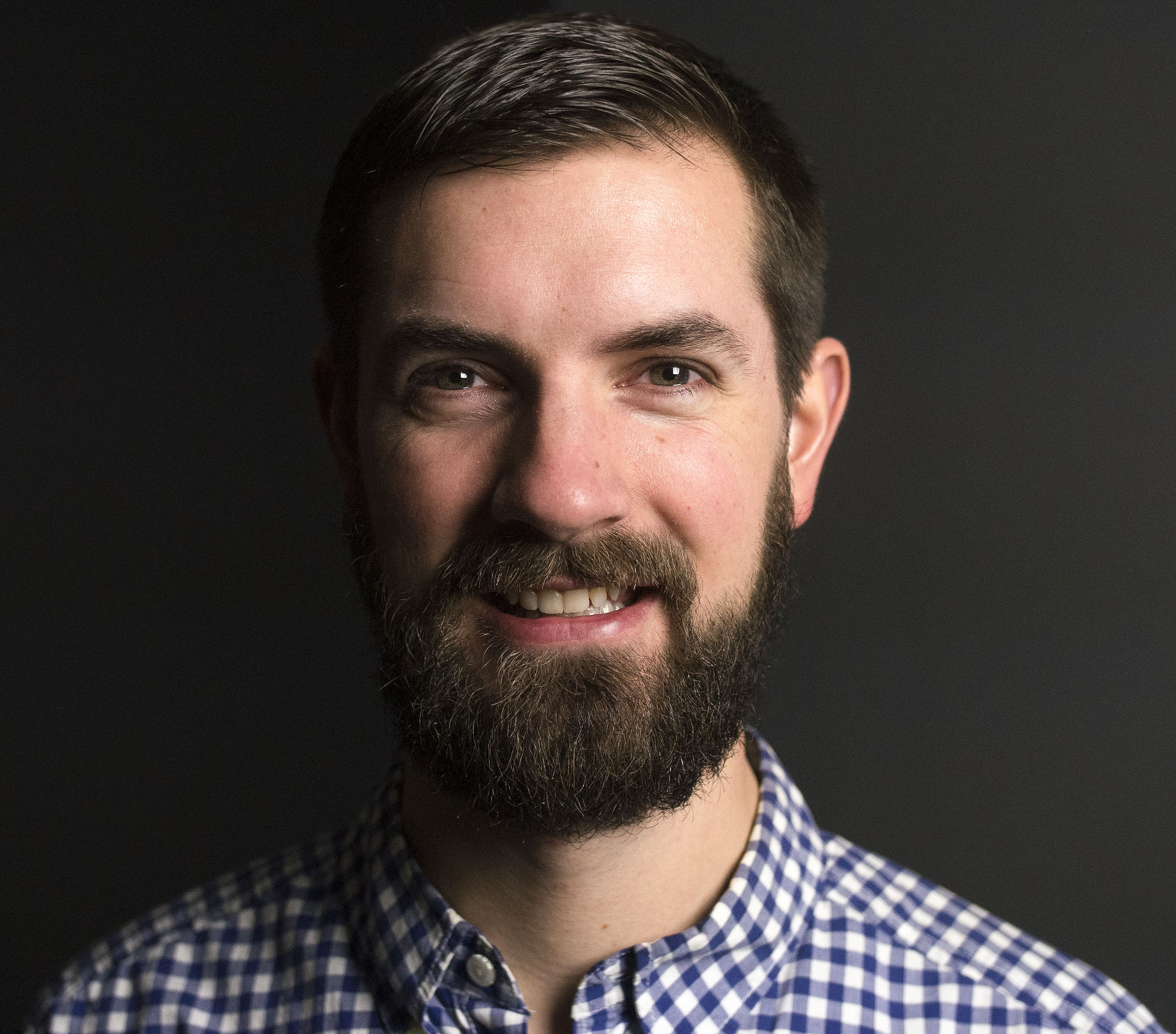 Scott Whitaker
Community Groups Coordinator
crossroadscommunitygroups@gmail.com
Scott and his wife Amanda have been married for six years. They have two beautiful kids, Cambria and Avery. Scott has a Bachelor of Arts in Biblical Education from Cedarville University, with a minor in Greek and has nearly completed a Masters of Divinity from SBTS. Scott planted Frontier Community Church three years ago and led their merge with Crossroads Church in June. He is now an elder candidate here at Crossroads Church.
Favorite books: Future Grace by John Piper, Recalling the Hope of Glory by Alan Ross, The Reason for God by Tim Keller, and The Valley of Vision by Banner of Truth
Favorite music: Sojourn Music, Beautiful Eulogy, Page CXVI, Liz Vice, John Mark McMillan, Bon Iver, Fleet Foxes, The Interstates, MeWithoutYou, Thad Cockrell, Ray Lamontagne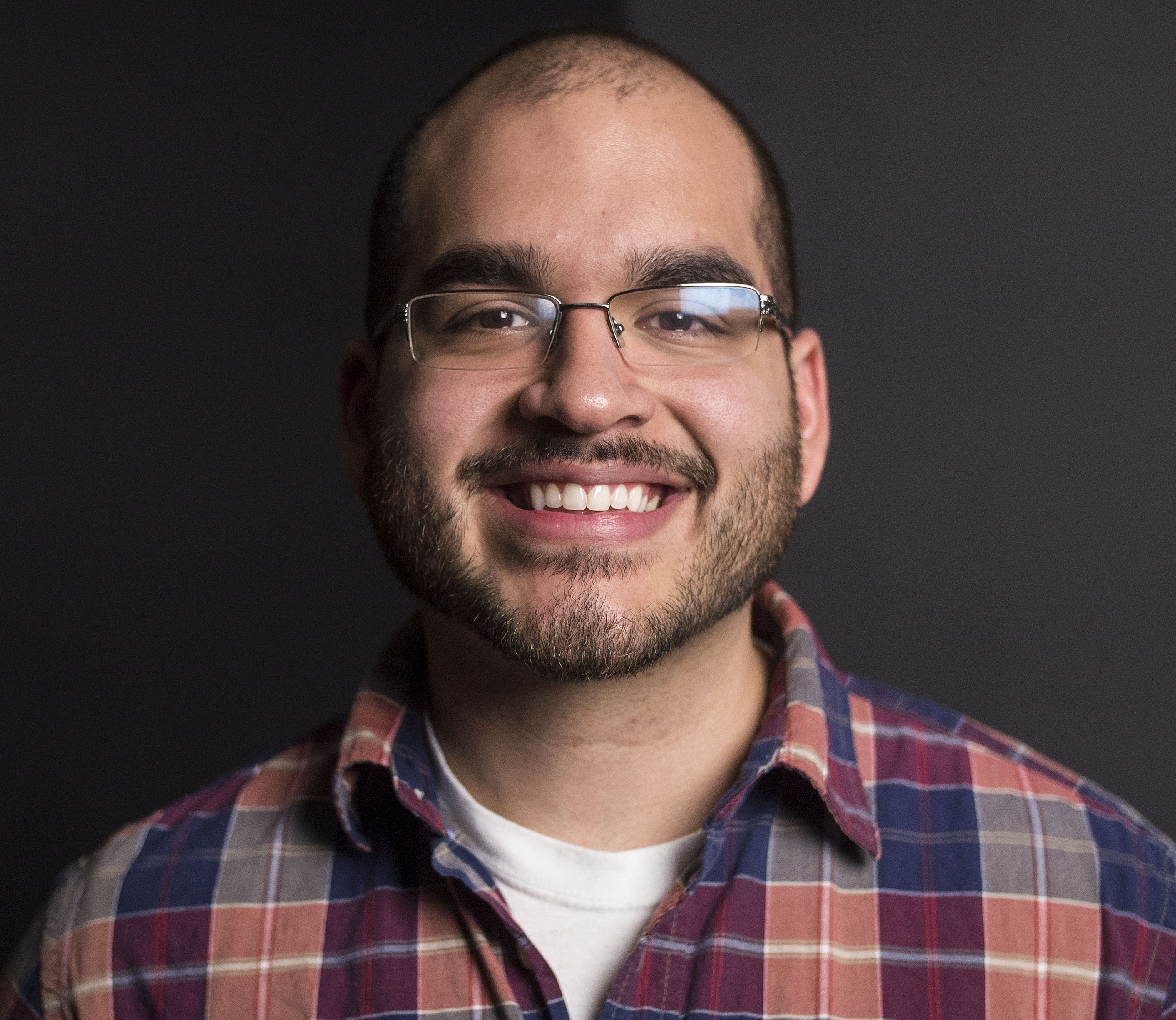 Leo Gonzalez
Videography & Web Development Team Lead
Leo joined Crossroads as a member in 2012. He successfully raised support to serve as missionary with GCM and joined the staff at Crossroads as a deacon in January 2013. In August of 2014, Leo created and began overseeing our Videography & Web Development Teams. The vision and mission of these teams is to broaden the reach of the Gospel from Crossroads Church. 
Favorite Music: Shawn McDonald, Dave Matthews, Flyleaf, Red, Pillar, Santana, John Mayer, Boyce Ave, Hillsong United, Lecrae…basically a little of everything 
Favorite Books: Desiring God (John Piper), Living a Cross Centered Life (CJ Mahaney), Mortification of Sin (John Owen), Steal Like an Artist (Austin Kleon)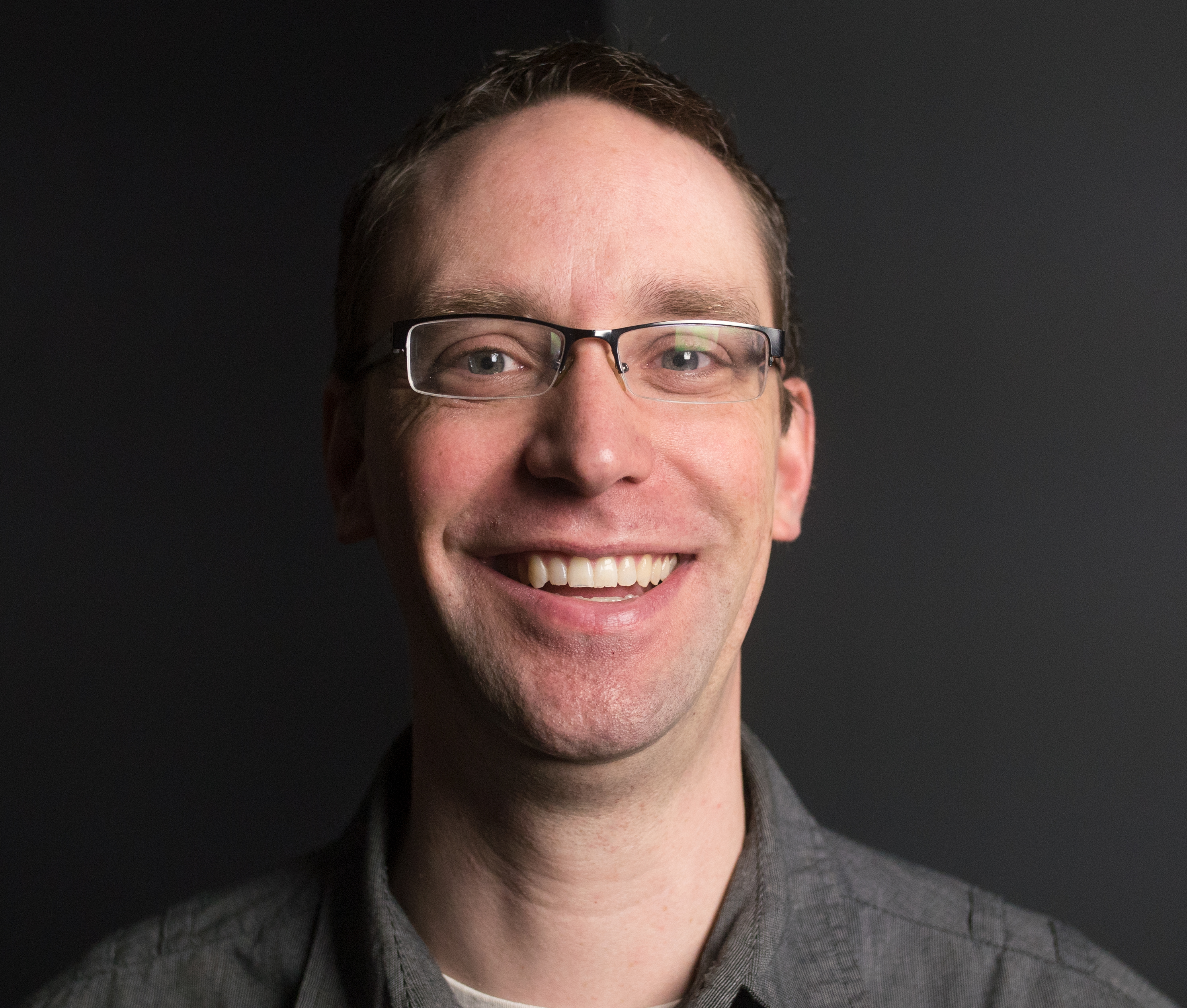 Scott Soderholm
Worship Leader
Scott was born in Michigan, but moved to Morgantown in middle school. He graduated from University High, then graduated from Virginia Tech where he studied Biochemistry. He met and married his wife, Krista, while in college. Scott and Krista have three children, Harold, Audrey, and Ruby. Scott  returned to Morgantown and joined the Crossroads team as worship leader in the fall of 2012. He oversees all elements of worship and all of the bands at Crossroads.
Favorite Music: Caedmon's Call, Jars of Clay, King's Kaleidoscope, Tedashii, Lecrae, Voice
Favorite Books: Knowing God (J.I. Packer), Don't Waste Your Life (John Piper), Philippians, Isaiah, Romans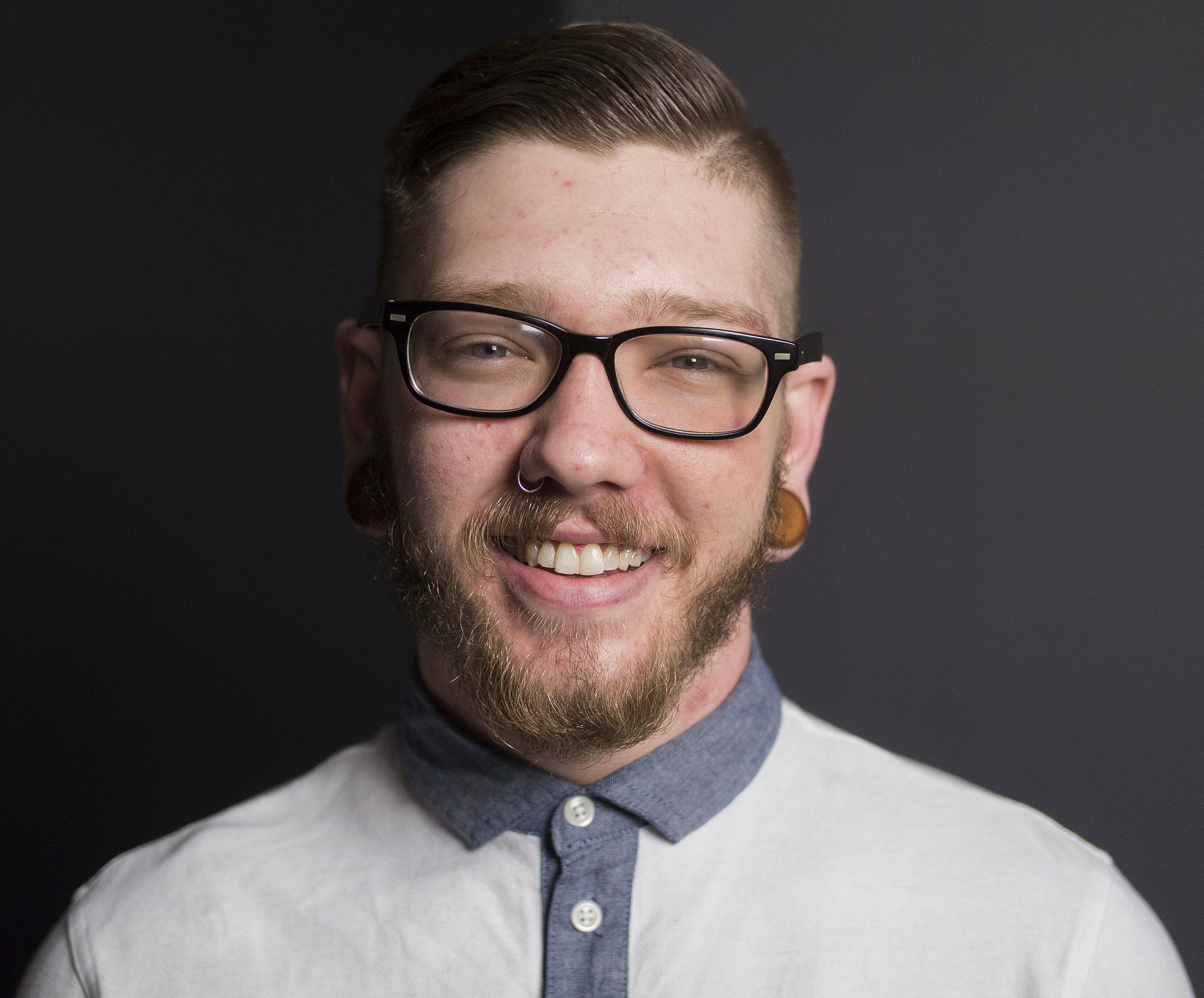 James (Jam) Watkins
Pastoral Assistant
Jam started coming to Crossroads Church in March of 2012. He married his High school sweetheart in May of 2016. He has worked as a worship intern, as well as a Church planting intern through NAMB. He has been serving as a pastoral assistant with a heart for Pastoral Ministry and Church planting. Jam leads the WVU Campus Community Group and is thrilled to be apart of the team at Crossroads.

Favorite Music: Kings kaleidoscope, Dustin Kensrue, Thrice, Ghost Ship, Citizens and Saints, Red Letter, Ascend The Hill, Beartooth, Echosmith, Underoath, Liz Vice, Jackie Hill Perry, Shane and Shane, Classical Music, For Today, Silverstein, My Iron Lung, Exiting the Fall.

Favorite Books: Desiring God, Instruments in the Redeemers hands, Radical Reformation, Church Planter, On The Block, How People Change, Total Church, Nine Marks of a Healthy Church, Multiply, Real Marriage, Mingling of Souls, What Did You Expect, Chronicles of Narnia, Harry Potter, Lord of the Rings.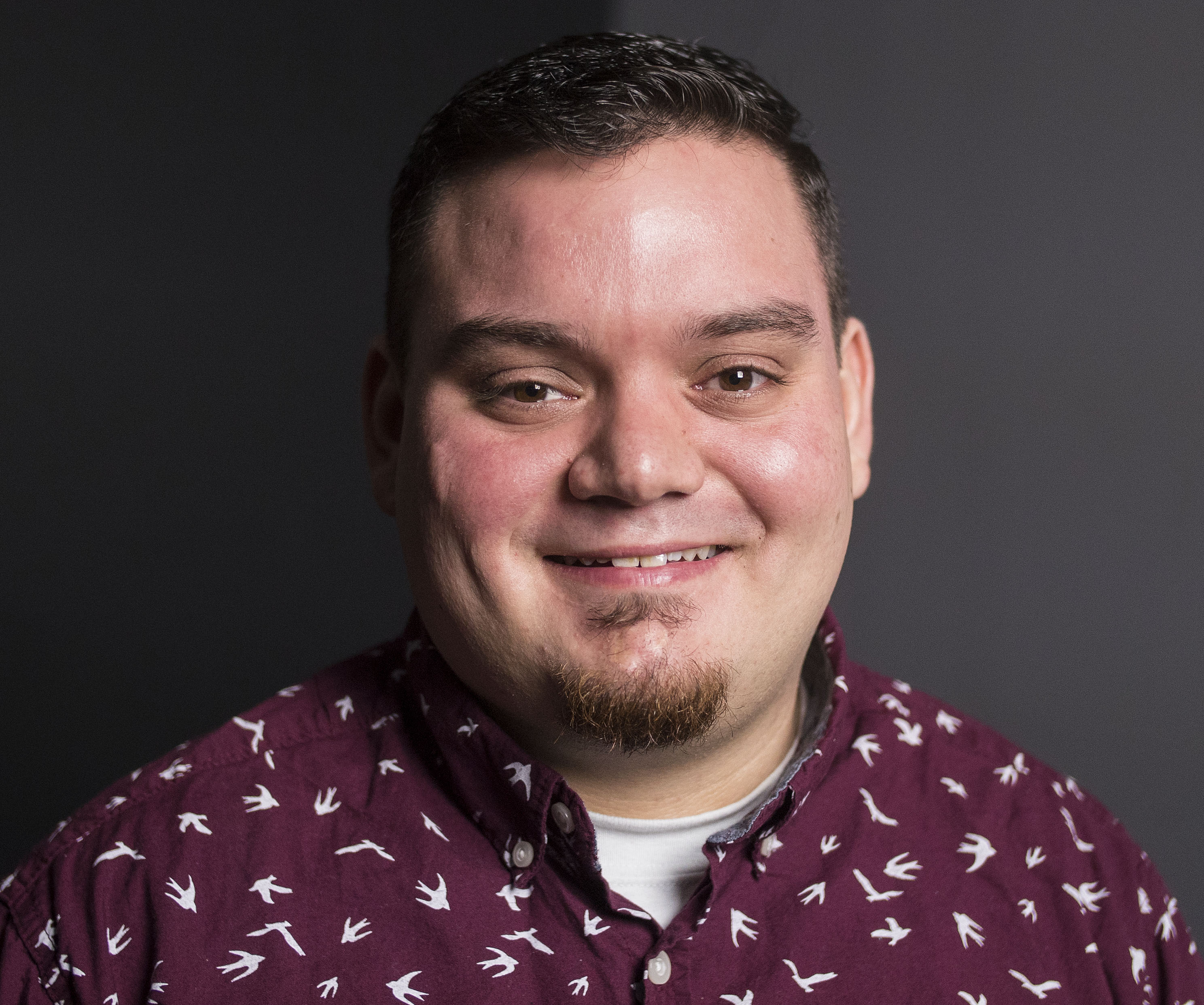 Jonathan Kirk
Elder Candidate
Jonathan is a loving husband to his wonderful wife Lora and a dedicated father to a beautiful baby girl named Anastasia. Having worked as an English teacher shortly after college, Jonathan loves to read books and write stories. He finds joy in life by sitting around a table with some friends playing a good game although it's hard to find someone who will accept the challenge of playing anything involving cards with a man who used to be a professional magician.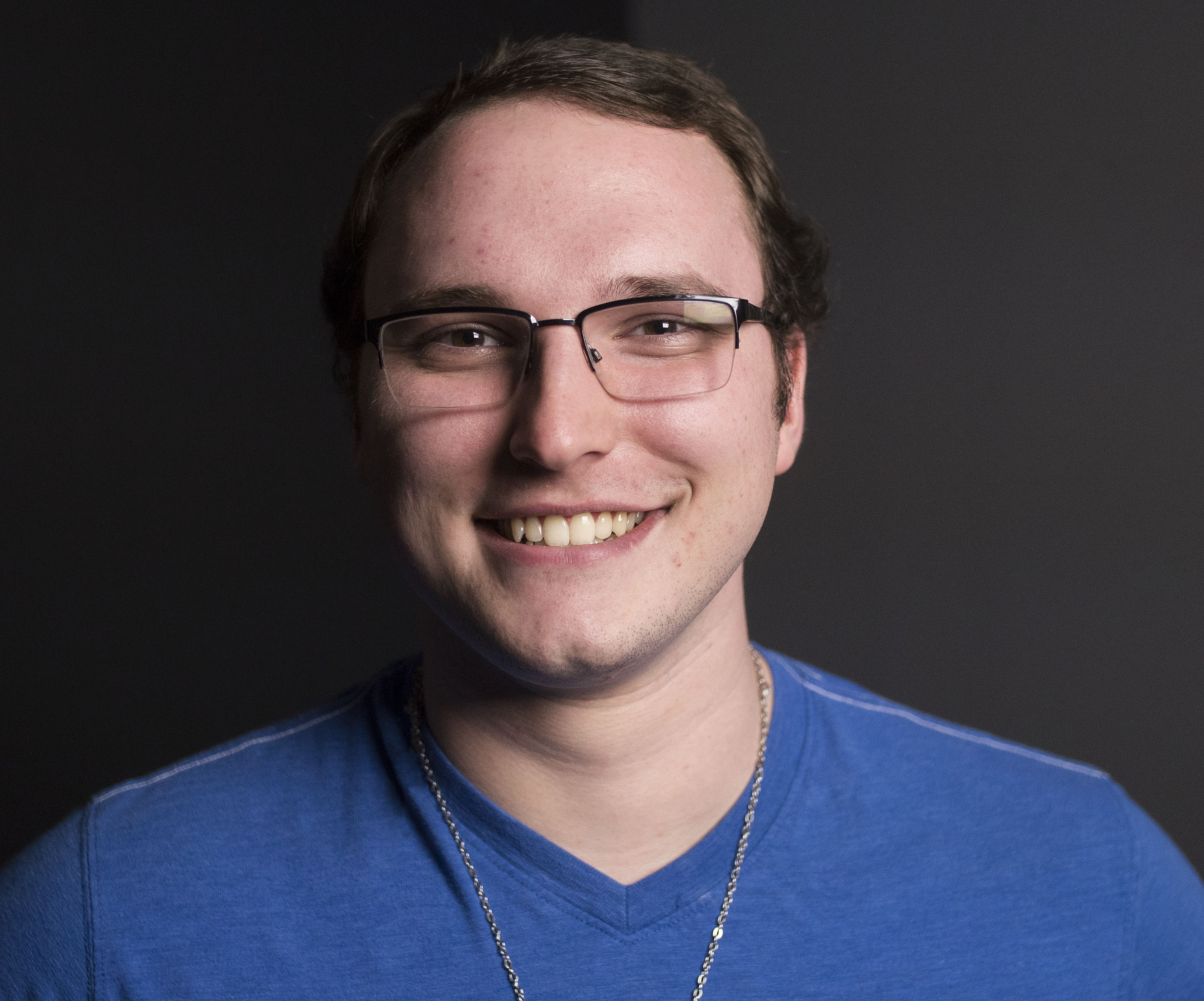 Jared Moats
Crossroads Intern
Jared was born in Knoxville, Tennessee, but his parents moved to Philippi, West Virginia to raise he and his brother near family. Jared is currently working toward attaining a B.A. in Communication Arts from Fairmont State University. He has a heart to see a rich gospel message and Christ-centered churches spread throughout gospel-thirsty areas of West Virginia.

Favorite Music: Breaking Benjamin, NF, Vocal Few, RED, Nothing More
Favorite Books: Desiring God (John Piper), Chosen by God (R.C. Sproul), A Song of Ice and Fire (George R. R. Martin), Misery (Stephen King)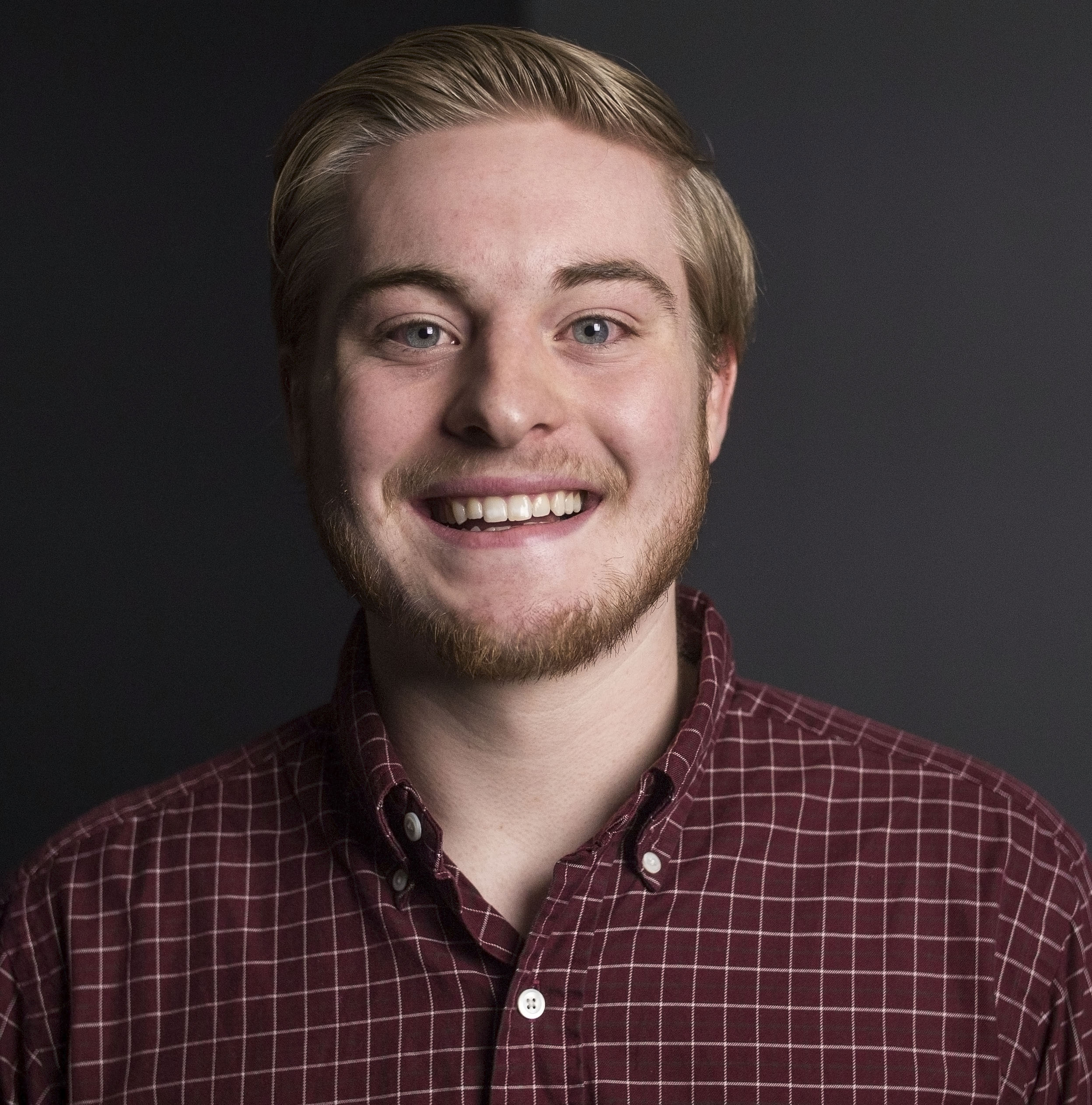 Nick Hart
Crossroads Intern
Nicklaus and his beloved wife Brooke were born and raised in Elkins, WV. For the last four years he has attended Fairmont State University and is expected to graduate with a B.A. in Communication this Spring. Nicklaus had previously worked for Southridge Church as a College Intern from 2015-2016, before transitioning to Crossroads, and has since been approved by the North American Mission Board to begin work as a Church Planting Intern through the next year. Both Nicklaus and his wife have expressed their interest to one-day plant in the inner city and to see the gospel blossom from the inside outward.
Favorite Music: The Head and the Heart, Of Monsters and Men, Mumford and Sons, Sleeping at Last, M83, All Sons and Daughters, Shane & Shane, Propaganda, and Beautiful Eulogy.
Favorite Books: Spurgeon's Sorrows by Zack Enswine, Explicit Gospel by Matt Chandler, Crazy Love by Francis Chan, and Chosen by God by R.C. Sproul.